Ultra Low Temperature Data Logger for Reagent Storage
Author:Freshliance
Update time:2022-11-29
Hits:
---
Temperature control is vital to preserve medical reagents. Freshliance Atlas Log-200 multi-use liquid nitrogen usb temperature data logger excels in wide temperature measurement range from -200℃ to +90℃ and high accuracy. It will help reagent storage to maintain regulatory compliance.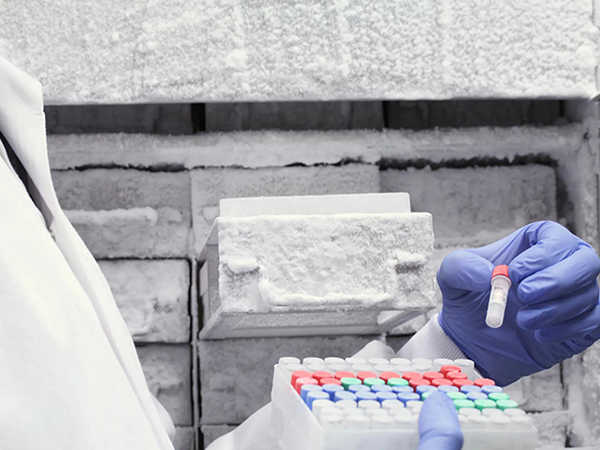 Reagents are essential for laboratory and medical testing. Reagent materials are used to detect the presence or absence of a substance, or to test if a specific reaction occurs. Thermal control is vital to preserve reagent materials, which can degrade over time when stored at improper temperatures. When they are kept at room temperature, reagents may become contaminated by microbial growth, which affects test integrity. Reagents can also be negatively affected at low temperatures if they undergo multiple freeze-thaw cycles.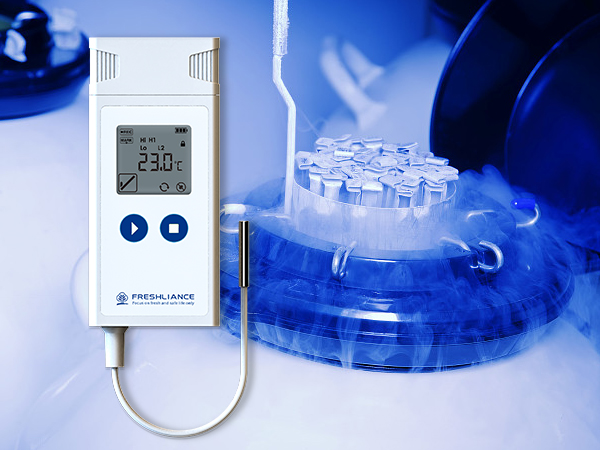 Refrigerator temperatures, which typically range from 2°C to 8°C, provide a short-term storage solution for frequently used biological reagents such as enzymes and antibodies. Within this temperature range, reagents tolerate minor temperature changes. However, some reagents are more sensitive and will start to break down after only a few of these minor temperature swings. Different reagents used in chemical and biological processes react differently to storage temperatures. Reagent storage has different requirements depending on the specific reagent and the storage time. They are generally classified into five types based on temperature range control:
| | |
| --- | --- |
| Storage Type | Temperature Range |
| Cryogenic Freezer Storage | -150℃ to -190℃ |
| Ultra-low Freezer Storage | -85℃ |
| Freezer Storage | -20℃ |
| Refrigerated Storage | 2℃ to 8℃ |
| Room Temperature Storage | 15℃ to 27℃ |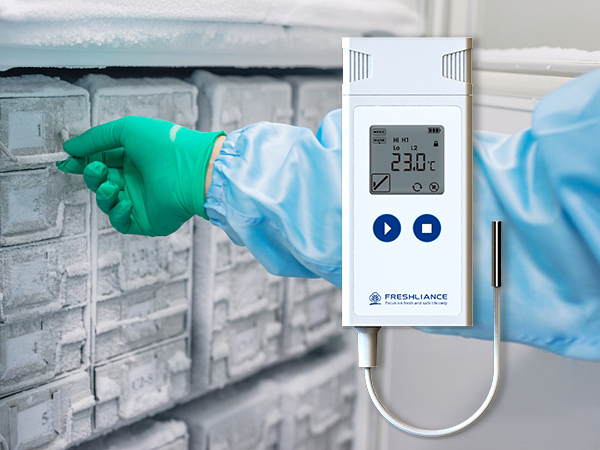 The "dependable" feature in Freshliance Atlas Log-200 multi-use liquid nitrogen ultra low temperature data logger comes from its alarming and documentation capabilities. Out of control temperatures generate immediate alarms, 24/7, so corrective action can be taken quickly. The second just as important design feature is automated documentation. Every part of the automated temperature measuring system is recorded, with routine reports generated for monitoring and trending analysis. This same automated documentation aids in validation and audits with non-alterable data files and electronic signatures. This Atlas Log-200 multi-use liquid nitrogen ultra low temperature sensor can help your reagent storage to satisfy 21CFR Part 11 requirements and maintain regulatory compliance.