Why Temperature Data Logger is Important for the Healthcare Industry
Author:Freshliance
Update time:2023-03-02
Hits:
---
Freshliance Atlas Log series temperature loggers focus on precise temperature monitoring, cold chain monitoring, and data logging, specially designed for pharmaceuticals, biochemicals and the healthcare industry. It will improve the existing supply chains and help you preserve the integrity of your product, save money and provide better treatments for patients.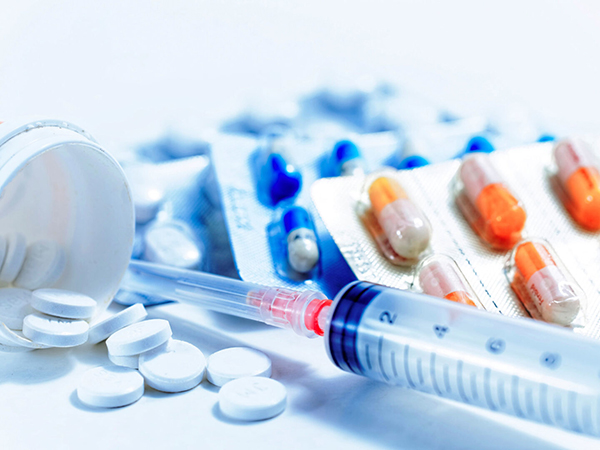 As the healthcare industry continues to evolve, technological advances will need to spread beyond the R&D phase to make sure manufacturing and distribution can keep up with the cutting-edge nature of these products. Cold chain solutions incorporating temperature monitoring and data logging have tremendous potential for preserving the integrity of these products, reducing waste, saving money, and improving health and safety. The best way to ensure the safe arrival of pharmaceutical freight is to implement monitoring as part of the shipping process. Here is exactly why data logging is essential for pharmaceutical and biochemical products' cold chain processes.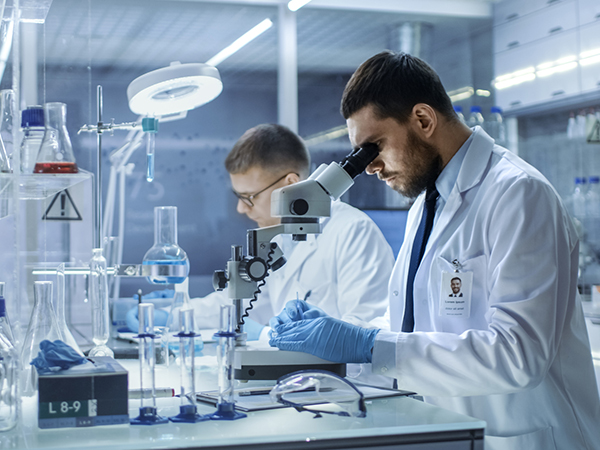 When you use a suitable data logger to monitor what your products go through during shipping and storing, you can not only be certain of the validity of your goods yourself, but also can also show the data to any authorities asking questions about your operations, and even to the end-users if the logger is exceptionally efficient. The trust attained with transparent processes is what earns your company the credibility that secures you new partners and customers - and a good reputation all around.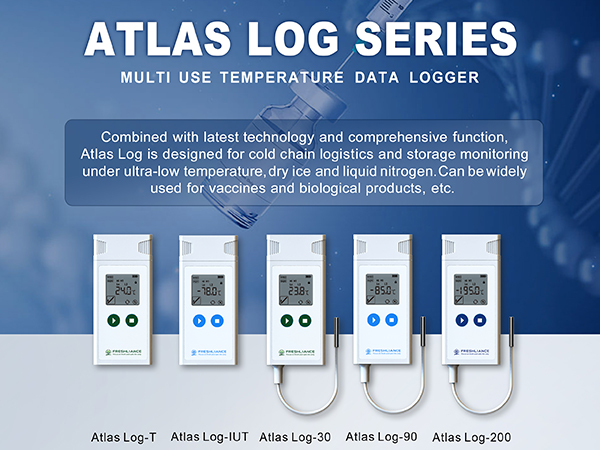 Freshliance Atlas Log series usb temperature data loggers are combined with latest technology and comprehensive function, designed for cold chain logistics and storage monitoring under ultra-low temperature, dry ice and liquid nitrogen. They can be widely used for vaccines and biological products, etc. These data loggers can be configured on our free configuration software. You can set up to 6 alarm points. Should the temperature reach levels outside these limits, the digital display will show a notice and give an alarm sound of about 60dB at 3m. Alarm conditions can be programmed for high/low, continuous or cumulative time over the alarm. Standards of procedure require operational protocols to be in place for reviewing temperature logs, and documenting the review. When the documentation is required at regular intervals, push the left button of Atlas Log temperature data logger with probe, you can view critical temperature information anytime during its working. The temporary mode allows this usb ultra low temperature data logger to continue working after users have generated and read the temporary report. Current data information can be viewed using the configuration software. This function is convenient for staff to check data. After recording, PDF/CSV/PDF+CSV format reports with graph and table are automatically generated, with no cable or reader required. This report can be evidence of the operation being compliant. Passwords also can be set to prevent others from unauthorized operations on the device.