How to keep the Optimal Temperature and Humidity in the Medical Laboratory
Author:Freshliance
Update time:2022-10-26
Hits:
---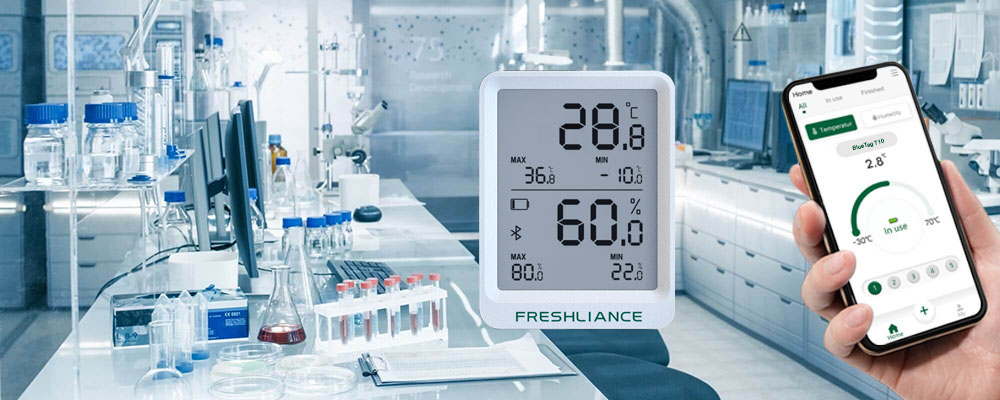 Laboratory temperature and humidity are two key factors in creating ideal lab conditions. American Food and Drug Administration's regulatory guidelines outline an optimal temperature for labs as being between 68 °F and 77 °F (20 °C and 25 °C) with humidity levels somewhere between 30% and 50%. If the temperature and humidity is too high or too low, it will cause a serials of harmful consequences.
Improper temperature and humidity control could affect the accuracy of sensitive tests. On the one hand, physical and chemical properties like viscosity, density of medicine can change as temperature and humidity varies. On the other hand, with high humidity, metals like gauge blocks will rust quickly. When metals rust or corrosion occurs, this will create a leakage path for voltage and current which causes a malfunction or inaccurate reading. These could make any results found from the testing unusable.
Inappropriate temperature and humidity control could contaminate the lab's experimental environment. If the climate is too dry, more static will build up on some instruments and equipment like silicone stoppers, allowing contaminants to collect. Improper climate can also allow for the growth of microbes and bacteria.
Our BlueTag TH20 LCD HACCP Bluetooth Temperature and Humidity Data Logger is the best medical laboratory environment monitoring solution.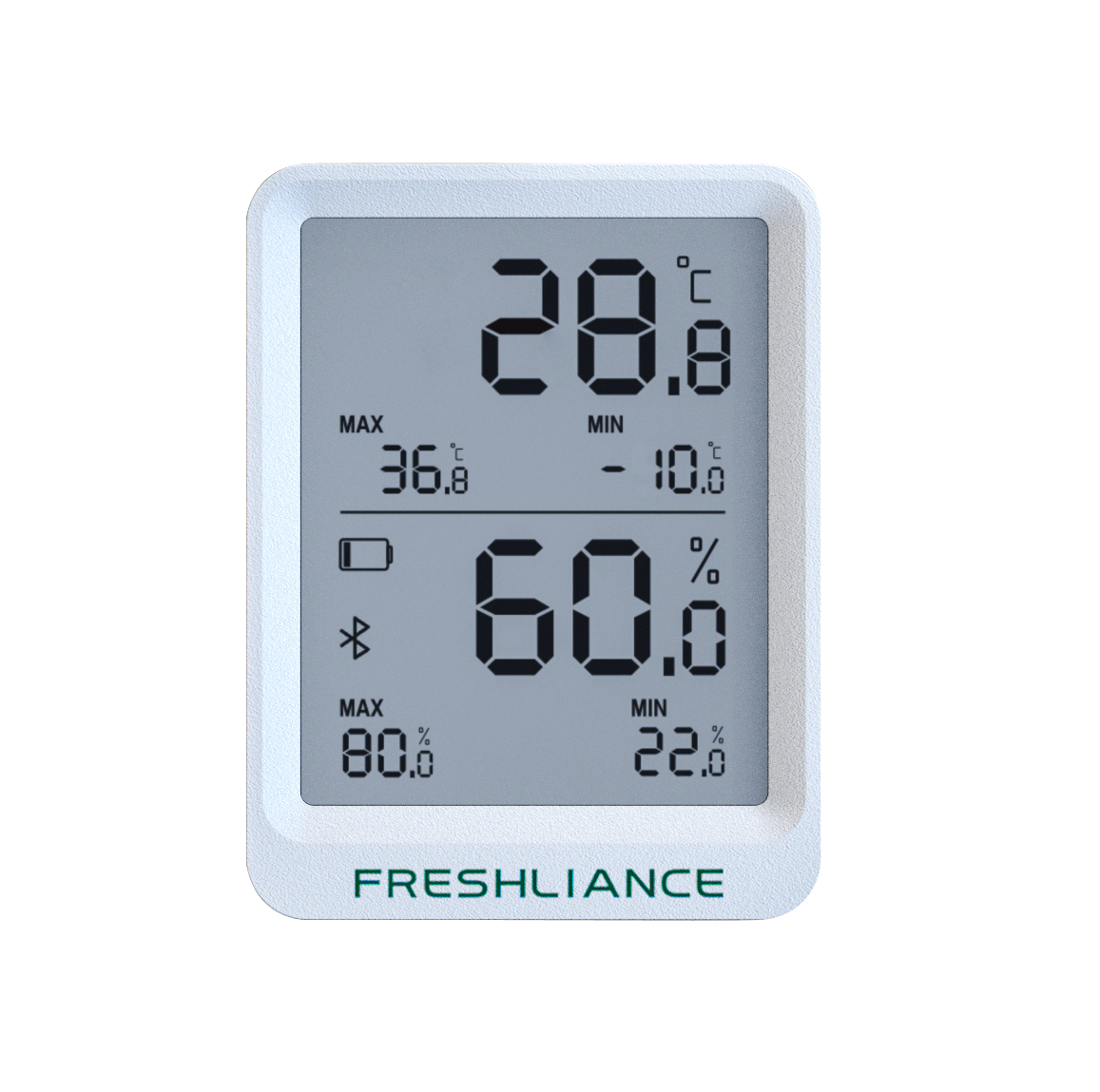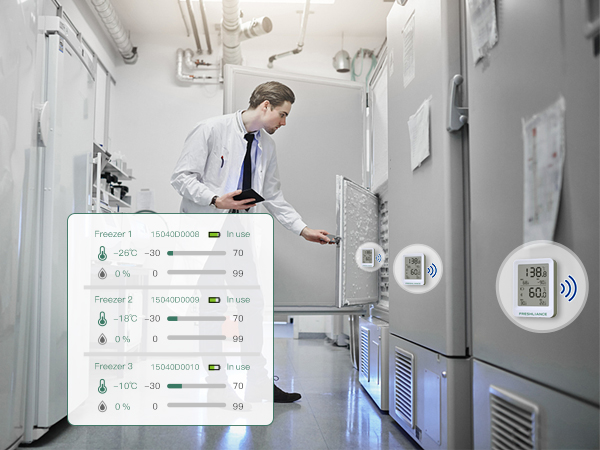 BlueTag TH20 is an intelligent Bluetooth HACCP temperature and humidity data logger based on Bluetooth communication technology. This Bluetooth temperature recorder features with high resolution temperature ranges of -30℃ to +70℃.
BlueTag TH20 temperature and humidity data logger can be attached to the medical laboratory wall with its built-in magnet or 3M glue. This logger features large LCD screen, so you can view all real-time data, including current temperature and humidity, Max/Min temperature and humidity value and battery level directly from it.
This data logger can be connected to our APP on mobile phone through Bluetooth. You can quickly and accurately set various parameters of the product on our APP, including alarm range.You'll receive a notification alert on your phone once temperature is out of preset range. Moreover, you can read the real-time temperature and humidity data by APP on your phone. This feature helps you keep a close eye on the medical laboratory environment and effectively adjust its situation in time.