Why Temperature and Humidity Monitoring is Important for Fast-food Restaurant
Author:Freshliance
Update time:2022-07-29
Hits:
---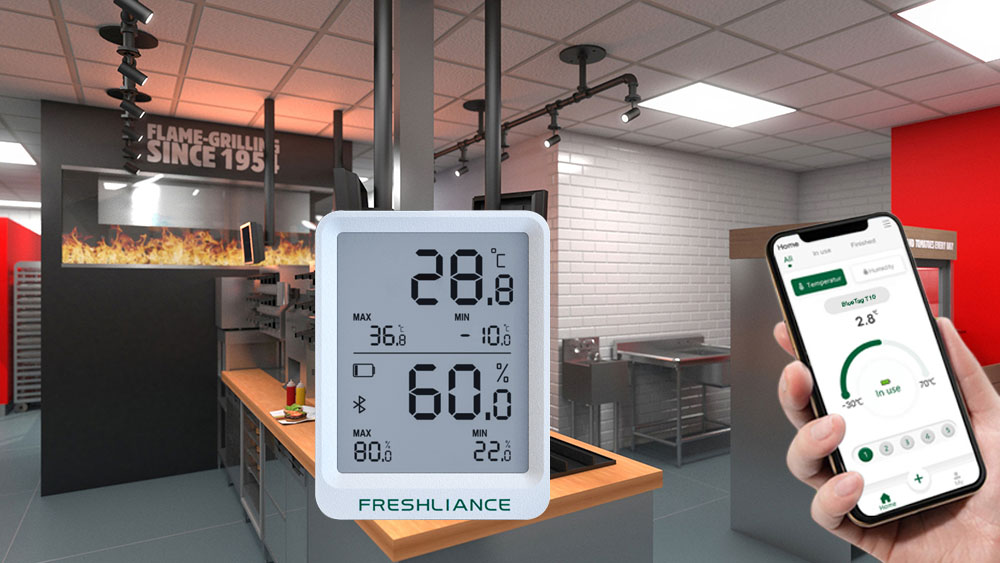 For fast-food restaurant, food safety is top priority at any time. So temperature and humidity monitoring is essential to restaurants.
In the fast-food restaurant's kitchen, temperatures exceeding 40 degrees Fahrenheit can spoil sensitive items such as greens or meats in less than 2 hours. These warmer temperatures allow bacteria to thrive and multiply every 20 minutes. And poor humidity management will lead to the growth of mold, bacteria, and mildew growth, excess moisture in the food, and equipment failures.
Apart from the environment monitoring of restaurant's kitchen, the food storage temperature and humidity monitoring is also worth noticing. Whether in dry storage or in cool storage such as a refrigerator or freezer, ideal storage humidity levels should be maintained at 15% or lower to help preserve quality. Proper storage temperatures are also essential. Depending on what is being stored, temperatures in restaurant storage may range from below 0°F to 140°F. Dry storage temperatures should be maintained between 50°F and 70°F. Freezers must keep food frozen solid with a temperature of 0°F at greatest. Refrigeration units should be kept between 32°F and 40°F to prevent growth of bacteria. Hot food storage should be kept at a minimum of 140°F. These temperature ranges are critical to prevent food borne illness. Temperatures should not only be tracked constantly, but any food that leaves these ranges should always be discarded immediately.
According to HACCP (Hazard Analysis Critical Control Points) regulations in food industry, temperature and humidity monitoring records and logs are obligatory. A remote temperature monitoring system is an important part of ensuring that proper temperatures and humidity are maintained. Freshliance Bluetooth BlueTag TH20 temperature and humidity data logger can be your ideal environmental monitoring solutions for HACCP regulations and restaurant's food safety.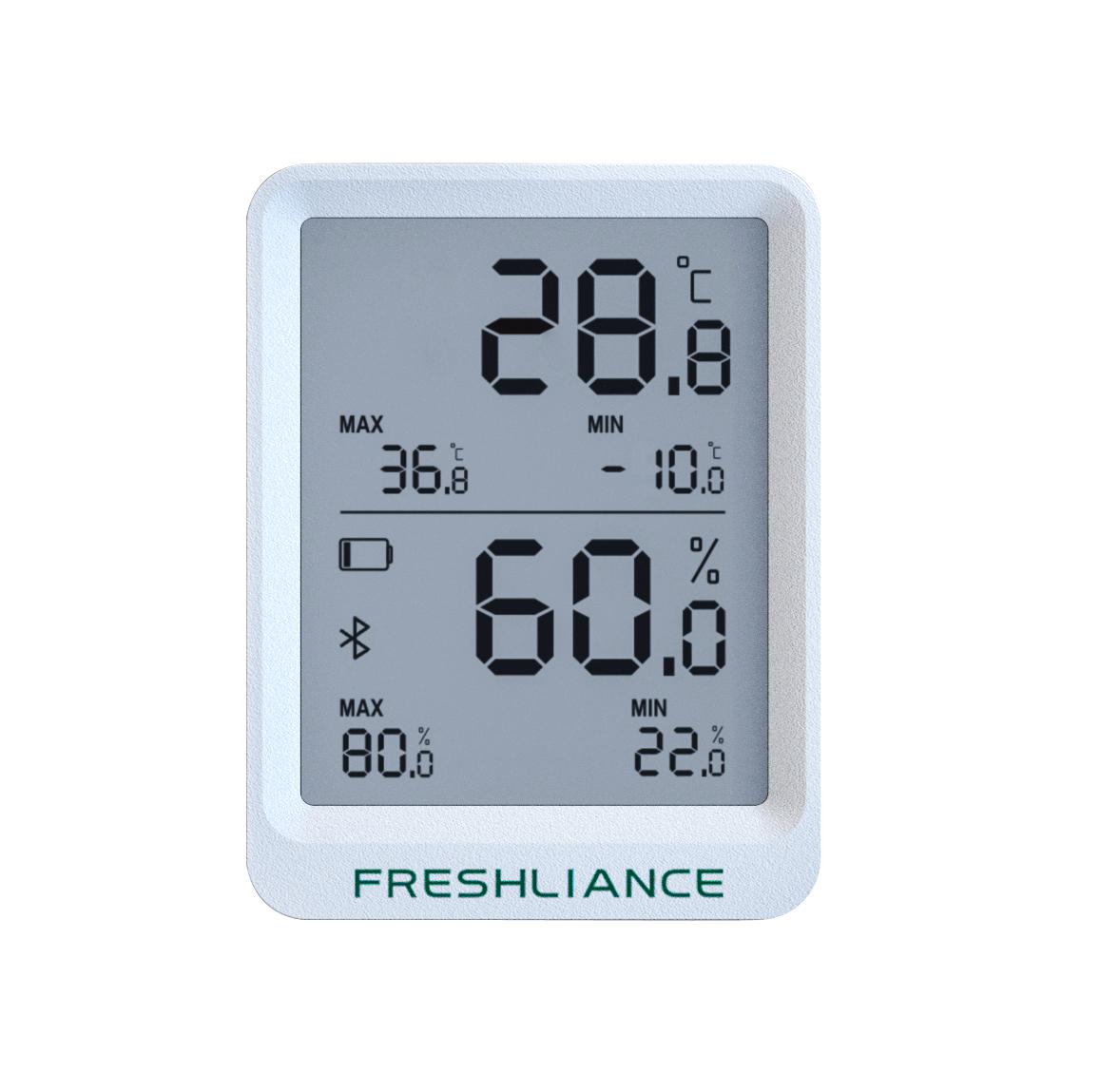 To verify whether the temperature and humidity is in the optimal storage conditions, restaurant staff should perform environmental checks every hour. However, traditional thermometers don't always give accurate readings, and staff can't monitor facilities after-hours.
Our Bluetooth BlueTag TH20 wireless temperature and humidity sensor has a super-thin body and low consumption. It is easy to operate and place. You can attach it to refrigerator or freezer or the wall of fast-food restaurant's kitchen. This IoT wireless Buletooth temperature and humidity data logger can upload the temperature and humidity data to the cloud. You can search our application T-Keeper in Google Play, and scan the OR code on the back of Buletooth wireless temperature sensor to connect the logger to the application. Then you can read the temperature and humidity data of your kitchen on your mobile phone at any time and anywhere.
The temperature and humidity readings displayed on its large screen can prompt staff to perform thorough area inspections when conditions vary, enabling identification of abnormal factors before it causes food to spoil. Additionally, our Bluetooth BlueTag TH20 bluetooth temperature data logger features an alert function, which allows staff to relocate inventory to alternate storage areas in equipment failure, helping to prevent mass inventory loss.

In the fast-food industry, Burger King also chooses Freshliance's temperature and humidity data logger. If you are in the fast-food industry and looking for an environmental monitoring solution, please contact Freshliance to get the tailor-made temperature and humidity monitoring solutions for your business.