Hotel Food Safety Starts with HACCP Temperature Monitoring
Author:Freshliance
Update time:2022-07-13
Hits:
---
HACCP was initially considered to be a way to provide astronauts with the highest quality food. Today, it has been adopted by the World Health Organization, the U.S. Food and Drug Administration and many other institutions around the world to prepare safe food at all levels of the family, restaurant and hotel industry. Ensuring smooth hotel operations must comply with HACCP temperature requirements. Our HACCP temperature data logger is the best solution.
Hotel property must pay close attention to ensuring the safe supply of food, whether stored in refrigerators or freezers. Some of the most effective ways to ensure food safety are: rotating and labeling food items; Monitoring refrigerator and freezer temperatures; Cleaning and maintaining refrigerators. To protect the health of hotel guests, it is necessary to use temperature data loggers for HACCP temperature logs of refrigerator or freezer temperatures.
Refrigerators in commercial kitchens should keep food at 40℉ or lower, and freezers at 0℉ or lower. Keeping food at the proper temperature can slow the growth of microorganisms. If the refrigerator is overstocked, under-ventilated, has fluctuating power or power outages, the temperature inside may also change. To address this issue, it is essential to monitor the temperature using a HACCP refrigerator/freezer thermometer.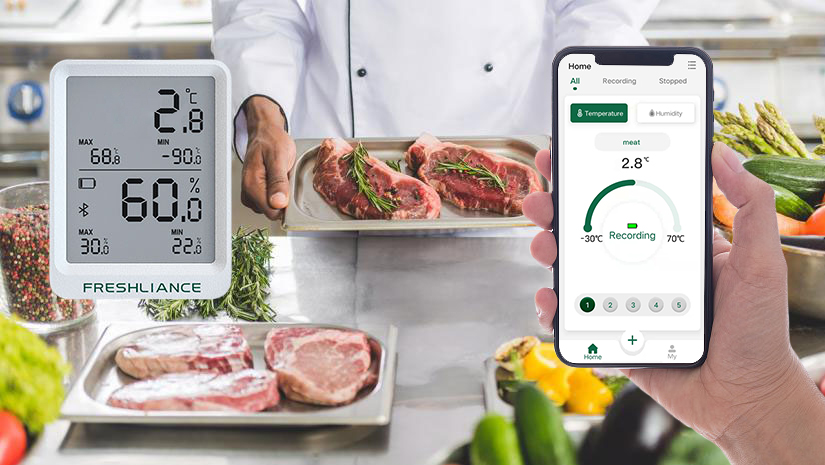 BlueTag TH20 HACCP temperature sensor is perfect for refrigerator monitoring. It can continuously and automatically monitor and record temperature. Through the software provided by our company, you can quickly set various parameters of the product and check your refrigerator, freezer or indoor temperature in real time. You can record and manage all key HACCP temperature requirements on our easy-to-use APP without storing paperwork. If the temperature is too high, you will know immediately and be able to act on it.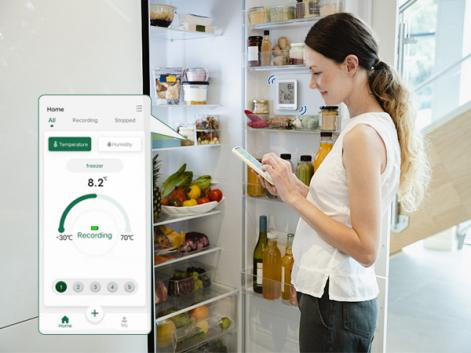 BlueTag TH20 HACCP temperature and humidity data logger has a large screen display for real-time viewing of current temperature and humidity, Max/Min Temperature and humidity value. You can stick it on the refrigerator or on the wall, or just directly place it in the refrigerator or on the desktop to have a intuitive temperature display. Real time temperature display can also help hotel ensure that they are serving safe and high-quality food to their guests.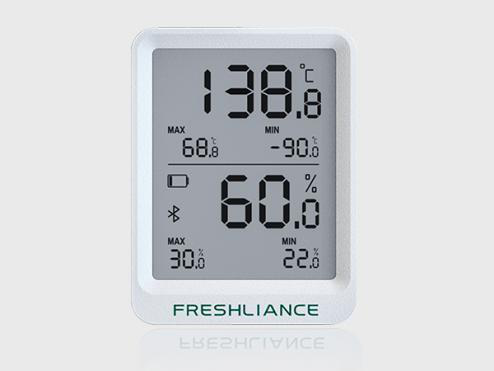 To better meet your needs, please check our website www.freshliance.com for more products.