AlertTag T10 - Single Use Temperature Indicator/ Monitor FAQ
Author:freshliance
Update time:2022-03-21
Hits:
---
AlertTag T10 Single Use Temperature Indicator with LCD Display is a disposable Electronics Temperature Indicator used for monitoring temperature sensitive products during transport, storage and handling in the cold chain logistics. For temperatures between -30°C and +70°C, up to 4 different alarm settings are programmable. When the surrounding temperature exceeds the preset temperature, the corresponding alarm point 1, 2, 3 or 4 will be displayed on the screen to alert.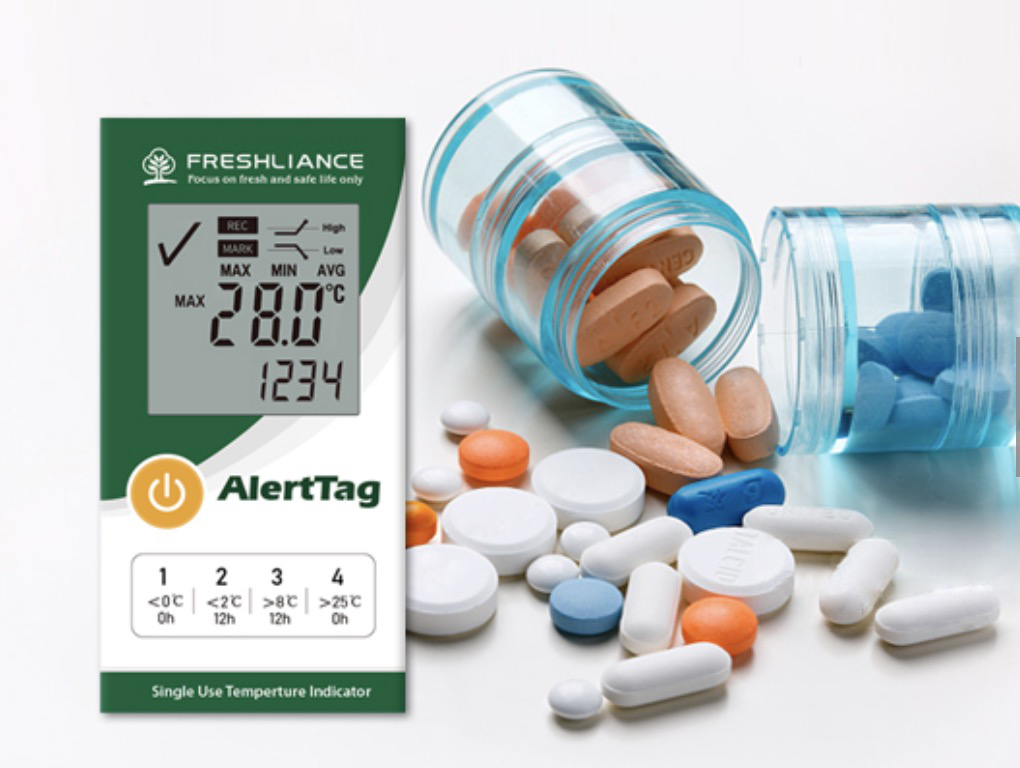 Quick Ask, Quick Answer
Q: Is it single use or multi-use?
A: Single use.
Q: Does it has a LCD display?
A: Yes.
Q: Can the battery be replaced?
A: No.
Q: Can it generate reports?
A: No. It just show alarm points, Max. and Min. temperature values.
Q: Are parameters configurable?
A: No.
Q: Does it has start delay?
A: Yes. Default 10 minutes (User-customized).
Q: What is the maximum number of working days?
A: Up to 180 days.
Q: Is the recording interval optional?
A: Yes, ≥10 seconds are available.
Q: What is the measured temperature range?
A: -30℃–+70℃/ -22℉~158℉.
Q: How much can its temperature accuracy be controlled?
A: ±0.5℃.
Q: Is the trip day optional?
A: No.
Q: Is the product waterproof?
A: It has waterproof package comply with IP68.
Q: What certification has it passed?
A: CE, EN12830 complied.
Q: What fields does it applies to?
A: It is mainly developed for pharmaceuticals industry, including vaccine, protein or any temperature sensitive products shipment monitoring, but it can also be used for temperature monitoring of fruits, vegetables and produce.