HACCP Temperature Logs for Food Safety in Restaurant
Author:Freshliance
Update time:2022-03-21
Hits:
---
The purpose of a restaurant is to provide the best dining service to its customers. And the most important thing in making a meal is the perfect ingredients. That's why it's especially important that ingredients are stored at the right temperature. Temperature detection and recording requires a wireless HACCP temperature sensor, which ensures that you keep track of your food temperature at all times.
A lot of people around the world get sick from food poisoning every year. A large percentage of people also die from food poisoning. A part of reason for this may be improper storage of ingredients and the growth of bacteria. So it is especially important to follow HACCP temperature requirements and HACCP temperature guidelines to prevent food poisoning and ensure food safety. Using our Bluetooth temperature data loggers for HACCP temperature logs is the best way to do it.
The best way to ruin ingredients is to store them improperly. Poor storage of food materials in refrigerators can lead to bacterial growth, thus leading to food safety problems. So using our BlueTag T20 Bluetooth temperature data loggers for temperature monitoring, you can check the temperature at any time. This can eliminate food safety problems to the greatest extent possible, because you can be notified and deal with temperature problems in time.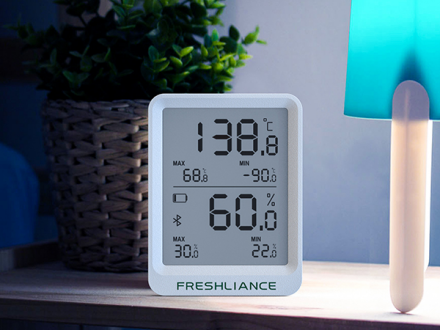 BlueTag-T20 is an intelligent Bluetooth HACCP temperature data logger with large LCD screen. Bluetooth App software on the phone will communicate with the online data platform, and collect real-time temperature value through Bluetooth wireless transmission, so you can know any temperature changes. Once temperature is out of preset range, you'll receive a notification alert on your phone.
To better meet your needs, please check our website www.freshliance.com or freshliance.com for more products.