How to Monitor Water Temperature When Cleaning Sink in the Dairy Farm
Author:Freshliance
Update time:2022-07-13
Hits:
---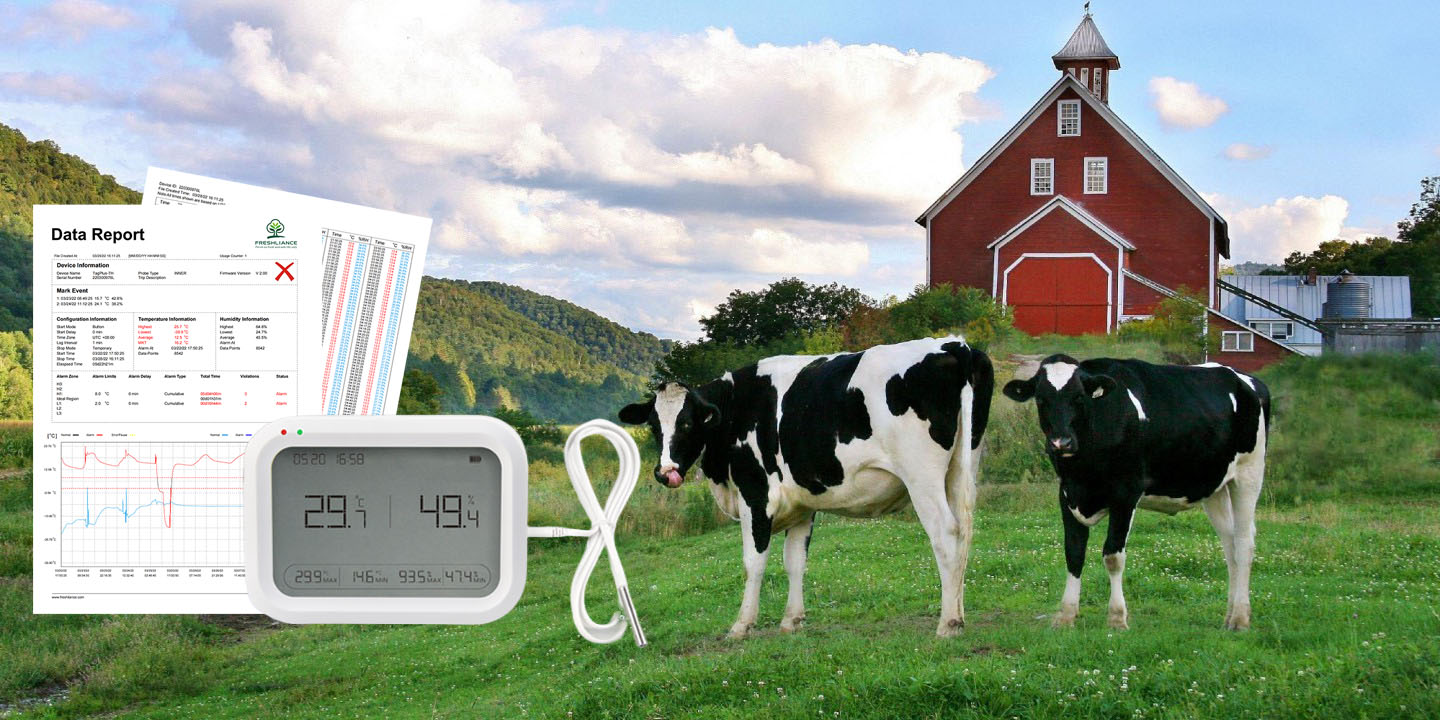 During the cleaning of dairy farm sinks, the temperature is critical in reducing bacteria residues and it should be in the range of 77℃-85℃. The important thing to remember is: don't assume the gauge on the water heater is correct. The temperature on the meter can be distorted by a variety of factors, such as heat loss due to old equipment or poor maintenance. So an additional temperature data logger with a sensor at the end of the wire is needed, which can be used with the sink cover open. And it should be checked regularly.
Recently, a dairy farm contacted the Freshliance Electronics to provide them with a wireless temperature logger that can be used to monitor the water temperature during the sink washing process. We recommend the COEUS-UEX wireless temperature sensor based on the customer's usage scenario. The main usage scenarios of customers are as follows:
The technician will insert the probe of the wireless temperature data logger into the water container, and the water temperature will continue to rise during the cleaning process. The probe of the wireless temperature data logger needs to monitor the water temperature rising to 75℃, which is the theoretical temperature, the actual temperature may reach 95℃. Keep the probe in the water for three minutes. At that point, they can turn off the water heater. After cleaning process finished, they need download the water temperature data report during the process.
COEUS-UEX wireless temperature sensor comes with an external probe features 2 meters wire. The external probe can measure temperature from -90℃ to +200℃. After the process finished, stop the logger and connect it to the computer, the PDF&CSV report will generated automatically. This logger also supports temporary report. In brief, the COEUS-UEX wireless temperature logger is qualified for the temperature monitoring when cleaning sink in dairy farm.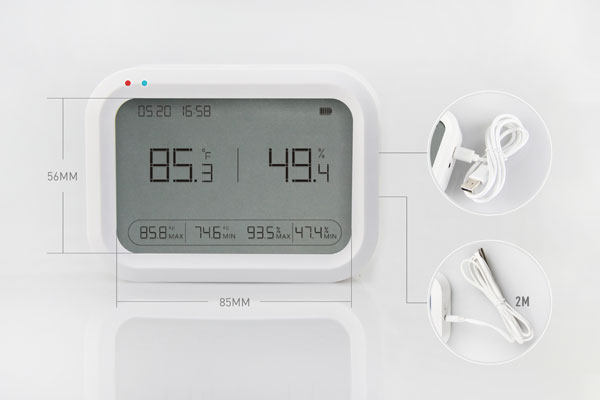 Apart from this, customer pose another few questions for further understanding of COEUS-UEX ultra-low temperature and humidity data logger.
1.How long can the battery work?
This logger comes with 18650, 4.2V, 2600mAh lithium battery. The external probe of PT100 sensor can work as log as 300 days.
2.What is the Max. memory capacity ?
Its Max. memory capacity is 35000 readings.
3.How long the logging interval can be?
Normally, its logging interval is 1Minute-24Hours, but we can tailor this range for you.