Transportation of fruit juice Food Bluetooth temperature data logger recorder
Author:Freshliance
Update time:2023-11-13
Hits:
---
Juice is generally transported in two ways. Transport of fruit juice mostly takes place in concentrated form. This concentrated fruit juice is stored in stainless steel tanks on board of special vessels. Before storage on the ship, the concentrated juice is pre-cooled. During the trip of the vessel, which can take weeks, the juice is stored at a temperature of -10 °C, to maintain quality.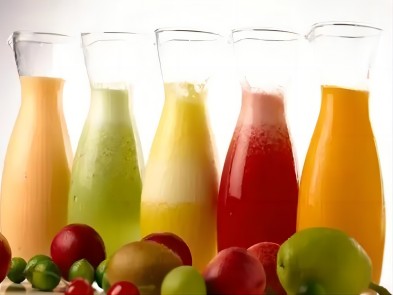 Also, the squeezed fruit juice is transported from the fruit planting place to the reprocessing place by low temperature, and the driving distance between the place of occurrence and the reprocessing place is less than half an hour, and the low temperature transportation tool adopts the refrigerated vehicle with the compartment temperature between -4℃ and -10℃. The collected fruit juice is put into the aseptic cold irrigation line of NFC juice drink for reprocessing, from blending to fixing, from UHT to cooling, from blowing to filling, from capping to packing into the warehouse, and the packaged fruit juice is stored in the environment of -4 ℃ in the shelf life of 15-18 days.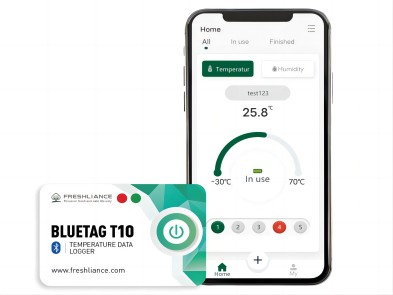 As a Bluetooth temperature data logger recorder, Blue Tag T10 has a small size. It is easy to connect and operate. All parameters can be set by APP on the mobile phone. This wireless HACCP temperature sensor also can be connected unlimitedly. A sensor can be connected to an unlimited number of users on an unlimited number of cell phones. And the APP can support an unlimited number of sensors limited only by the phones. Bluetooth connection through APP, you can scan code to read the temperature data by APP on your phone. The HACCP temperature data logger has passed CE, RoHS, and complies to EN12830 and HACCP temperature guidelines and requirements.