HACCP butchery : following food safety protocols
Author:Freshliance
Update time:2023-05-22
Hits:
---
Butchery hygiene is essential to ensure food safety and meat quality. Food safety regulations are strict, requiring food producers and processors to meet specific food safety standards.
Hazard Analysis and Critical Control Points (HACCP) are food hazard controls that must be followed at all stages of food production, including butchers. HACCP protocols are aimed at identifying and preventing potential food safety risks by monitoring critical control points throughout the production process.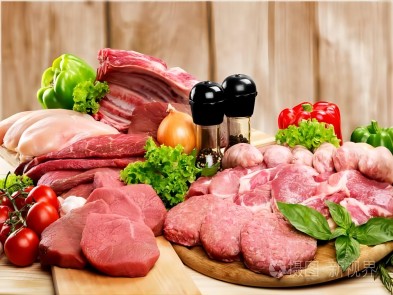 In butchery, HACCP standards can be applied to all stages of the meat production process, from slaughter to sale in stores. Here are some examples of critical control points for applying HACCP to meat:
1. Meat storage and transportation: meat must be stored at appropriate temperatures to prevent bacterial growth and transported under proper sanitary conditions to prevent cross-contamination.
2. Meat processing: equipment and surfaces must be regularly cleaned and disinfected to avoid cross-contamination, and processed meat must be cooked at temperatures high enough to eliminate bacteria.
3. Retail: Meat stores must follow strict storage and handling protocols to prevent contamination.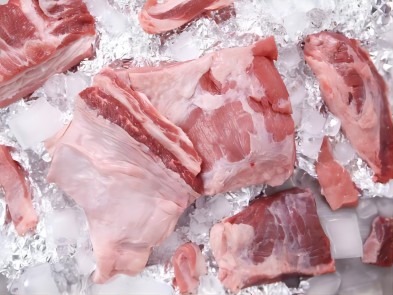 Critical Control Points (CCPs) are the key points in the production process where a food safety hazard can occur and be prevented, controlled or eliminated. Identifying and managing CCPs is a key component of HACCP. Here are some examples of PCCs that you can monitor with a HACCP application
1. Storage temperature: If food is stored at wrong temperatures, it may cause harmful bacteria to grow. CCPs can include monitoring the temperature of refrigerators, freezers, and storage areas to ensure that food is stored at safe temperatures.
2. Transport: Transport temperature should be controlled to prevent bacterial growth and ensure meat quality.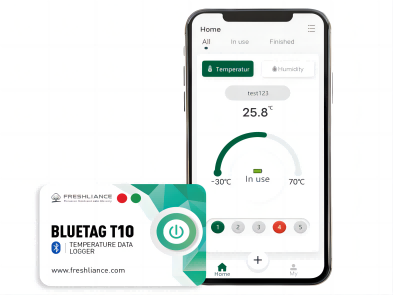 To ensure food security while transporting and storing meat, the temperature recorder is an ideal choice. Blue Tag T10 is a small size Bluetooth temperature data logger. It is easy to connect and use. All settings can be adjusted through the app on the cell phone. This wireless HACCP temperature sensor can also be connected in an unlimited way. A sensor can be connected to an unlimited number of users on an unlimited number of Android handsets.
The Bluetooth connection via the app, you can scan the code to read the temperature data through the app on your phone. The Blue Tag T10 conforms to CE and RoHS standards, as well as EN12830 and HACCP.