What Kind of Temperature Data Logger Suitable for Convenience Food Logistics—Question from Customer
Author:Freshliance
Update time:2022-06-07
Hits:
---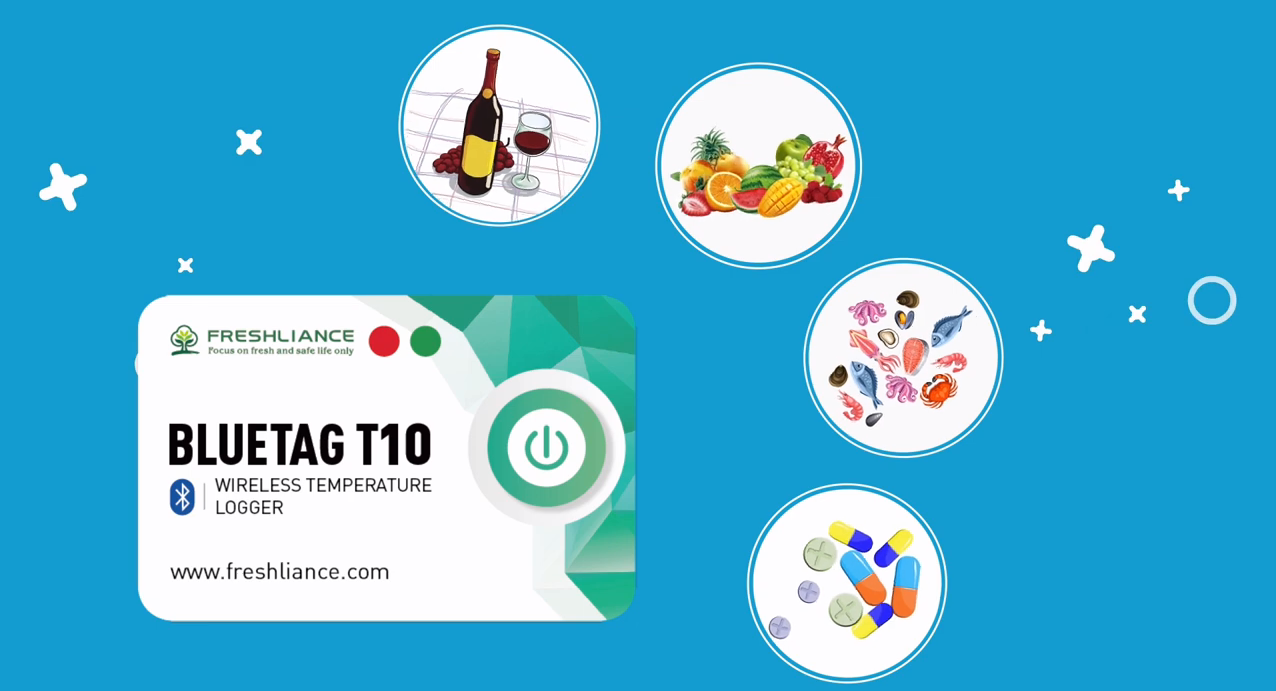 Customer:
Hello, we are a convenience food brand and our logistics happen via cold storage, we need data loggers to record the temperature for chilled products over a span of 24-48hrs.
Freshliance Customer Service:
Hi, dear customer, BlueTag T10 HACCP Bluetooth Temperature Data Logger is a quite nice choice for you.
BlueTag T10 Bluetooth Temperature Data Logger is a small and compact wireless HACCP temperature sensor thermometer that has Bluetooth wireless transmission function. All parameters can be set by APP on the mobile phone.
For the cold chain links such as storage, transportation, and distribution of temperature-sensitive products, it can realize the automatic monitoring, tracking, and recording of temperature in the whole process.
You can simply download the T-keeper app, scan the QR code on the product, and the pairing will be successful immediately.
Then you can configure the parameters of Name, Description, Sampling Interval, Start Delay, and Temperature Alarm Range.
It features a Built-in Japan-made smart thermometer sensor, the temperature is accurate to ±0.5°C. It can record a new and accurate temperature reading every minute.
Within a 10m Bluetooth range, you can update and view the real-time temperature change every minute just by clicking the refreshed interface on your phone.
You'll receive a notification alert on your phone once the temperature is out of preset range. It can help you effectively adjust the situation of your convenience food cold chain transportation in time.
You also can print the QR code and stick it to the box, which can easily realize the reading temperature data without opening the box.
When the logger is ended, the consigner and consignee can view the report nearly at the same time. And PDF and CSV reports are both available.