How to Ensure Seafood Safety from Sea to Consumer
Author:Freshliance
Update time:2022-06-10
Hits:
---

When seafood is freshly caught eating quality is high, but over time quality will deteriorate and eventually will become unsuitable for consumption. Maintenance of the cold chain and careful handling are a fundamental part of minimizing seafood spoilage.
The cold chain in the seafood industry is a temperature chain and begins once the seafood is caught. From the quality and regulatory perspective fresh seafood means that has been stored at 0°C and frozen seafood means -18°C or colder. The cold chain is broken every time the temperature of the seafood rises above 1°C. Fluctuations in the cold chain increase quality loss, these losses cannot be reversed by any means after the event.
There are many avoidable and unavoidable occurrences that cause fluctuation in the cold chain. Good chilling and/or freezing practices on board harvest vessels are a condition sine qua non for maximizing the best possible quality of all seafood. Best practices on seafood handling and the minimization of temperature fluctuations are paramount for seafood distributed under refrigeration (i.e., chilled and/or frozen) to maintain its quality and maximize its shelf-life.
According to HACCP regulations for seafood safety, monitoring records and logs are obligatory, especially freezer log,
thawing log and shipping temperature log. With an higher accuracy of ±0.5℃ and temperature measurement range from -30℃ to +70 ℃, Tagplus-T Multi-use Temperature Data Logger is an ideal choice for in transit record of the temperature changes of the seafood products.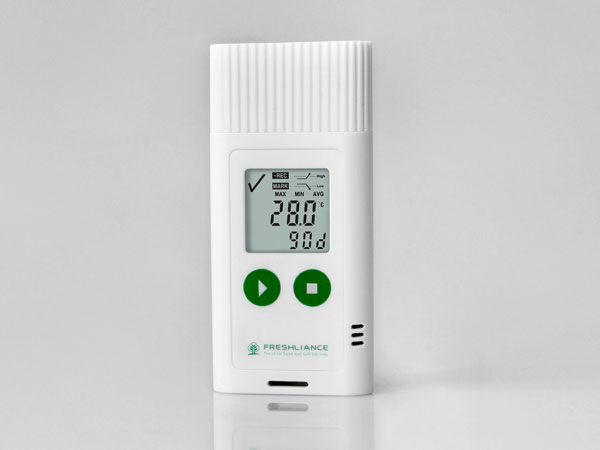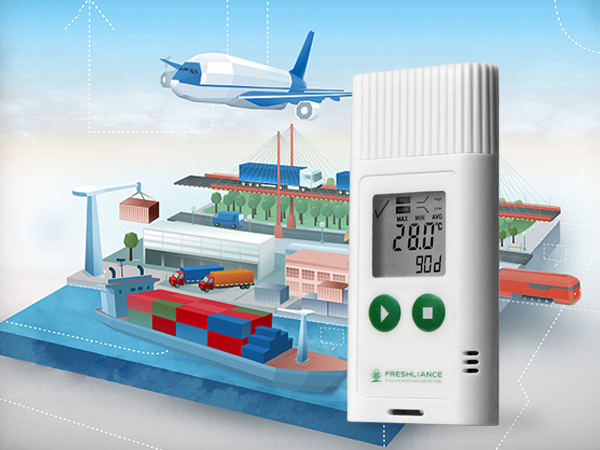 TagPlus-T is multi-use temperature data logger with an LCD screen for easy viewing of temperature data. The LCD screen displays all parameters Max, Min, Average temperature value and high/low alarming curve.
You can freely configure the parameters via configuration software provided by our company. On the configuration software, you can set alarm type, alarm delay and alarm threshold. The TagPlus-T multi-use temperature data logger will alarm when degree is higher or lower alarm range instantly or for some time, which will help you find the abnormal status of seafood products.
The TagPlus-T multi-use temperature data logger has battery exhaustion reminder and reconfiguration reminder, which will assist you to gain a more accurate time data. Its battery life is up to 180 days and then you can replace battery to use. It is sufficient to any kind of seafood products transportation and apparently a more cost-effective and environmental choice for you.
Complete cold chain trip history can be recorded and downloaded as encrypted reports with summary data, graphs and tables, the reports can be directly read by PC at destination. And the temporary mode allows the device to continue working after users have generated and read a temporary report. It is a necessary evidence for the produce owner and the seafood cold chain carrier if the cold chain performance objection is required. And it is absolutely going to help you at complying with HACCP regulations for seafood safety.