The Critical Role of Temperature and Humidity Monitoring Play in Cut Flowers Worldwide Trading
Author:Freshliance
Update time:2022-06-07
Hits:
---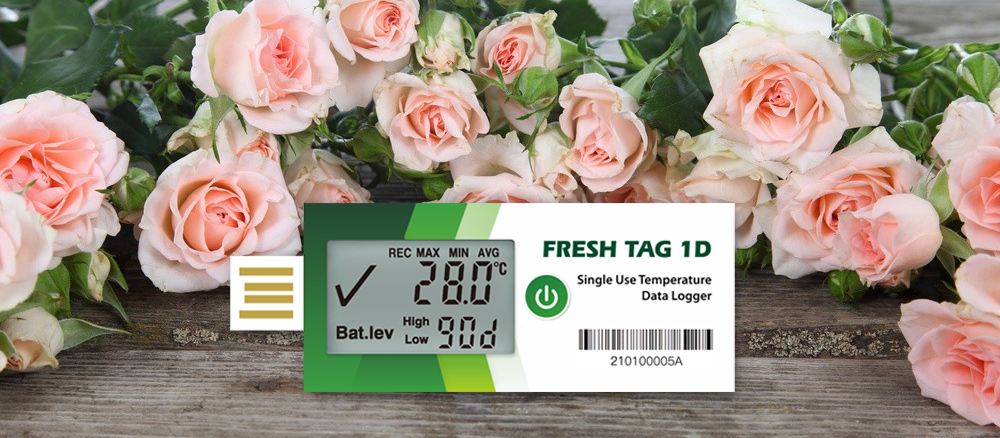 The scale of the global market for cut flowers is large and increasing. In 2015, the global trade in flowers was worth around €15bn (£10.6bn), with stems shuttled between continents with breath-taking speed.
The demand for freshly cut flowers has made the development of improved methods of preservation necessary. Among various dynamics to consider when storing cut flowers, temperature regulation is a particularly critical factor. Heat can adversely affect the longevity of cut plants by triggering premature aging and encouraging plant rot.
Deciding the best temperature storing cut flowers depends on the species intended for preservation.
For most flower types, optimal storage temperatures range between 33℉- 37℉(0.6℃-2.8℃) while cold-sensitive blossoms and tropical flowers should be maintained at temperatures above 50℉(10℃).
The optimal atmospheric temperature for cut flowers should be closely regulated. Thermal conditions within the storage facility should be monitored to closely mirror the temperature within the cut flower boxes. In most instances, temperatures should not exceed 40℉(4.4℃).
Once fresh flowers have been cut, they are immersed in water to prevent dehydration. For most cut flowers, the use of lukewarm water is ideal. Because its molecules are more easily absorbed by flower stems than in cold water. In most cases, the best water temperature for flowers is between 100℉- 110℉(37.8℃-43.3℃)is satisfactory.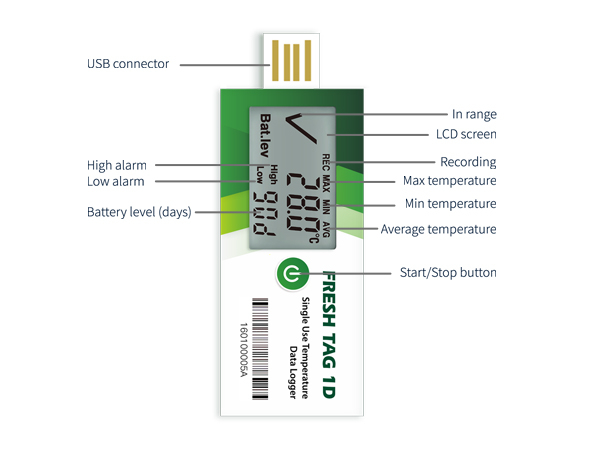 LCD Single Use Temperature Datalogger with PDF Report Fresh Tag 1D can measure and monitor temperature range from -30℃ to +70℃, covering all the floral cold chain needed temperature.
Fresh Tag 1D features a small size but large display screen to show all parameters—Max, Min, Average temperature value, high/low alarm, and battery level. You can easily view all data.
The small and light disposable USB thermograph can be placed anywhere. It requires no software or drivers to set up or download data.
The built-in USB connector can be plugged into any PC USB port, and PDF/CSV/PDF+CSV format reports with graphs and tables are automatically generated, with no cable or reader required.
The advanced monitoring technology in this logger provides higher accuracy when detecting changes in temperature. And it can work up to 90 days with a memory capacity of 65,000 readings.
A protective plastic pouch helps keep logger dry and eliminates concerns when transporting products with cold packs, ice, or in damp environments.
It is an ideal choice for monitoring and recording the temperature and humidity changes of sensitive goods like cut flowers during cold chain transportation.