HACCP Temperature Monitoring for Food Production
Author:Freshliance
Update time:2022-03-21
Hits:
---
Food production is a complex process. There are many factors involved. The main objective is to ensure food health, safety, quality and hygiene. Guaranteed food safety is a key condition for selling products on the market. As a part of the safe food production system, HACCP (Hazard Analysis Critical Control Point) is an indispensable control system for the food production industry. It is the key control point to ensure the food quality during production processing.
HACCP Temperature monitoring is a key step in food production. Monitoring the food safety temperature should be carried out at all stages of the food process. From production to delivery, low temperature shall be maintained to prevent bacterial growth. Therefore, it is necessary to use HACCP temperature data logger in the food production process. This not only can ensure the quality of products, but also meet the need of HACCP temperature requirements.
Using Freshliance series Bluetooth HACCP temperature sensors can help you simplify the operation and management of food production. Combined with IOT data platform, BlueTag T10 and BlueTag T20 can achieve real time data collection and send the collected data to an online cloud platform via WiFi data communication technology, where all information is stored in a secure database.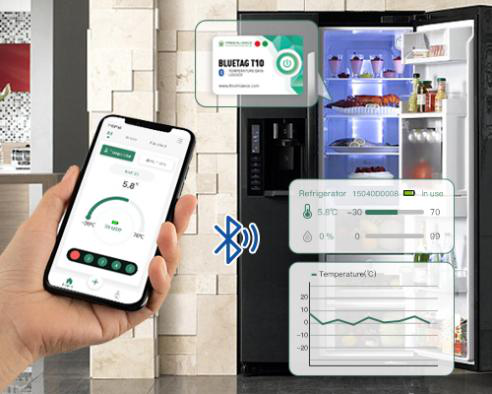 BlueTag-T10 is a compact, multi-use and delicate Bluetooth HACCP temperature data logger. Its light weight and small size make it perfect for placing in tight spaces. Bluetooth App software on the phone will communicate with the online data platform, and collect real-time temperature value through Bluetooth wireless transmission, so you can know any temperature changes. It is very suitable for food production to conduct HACCP temperature logs.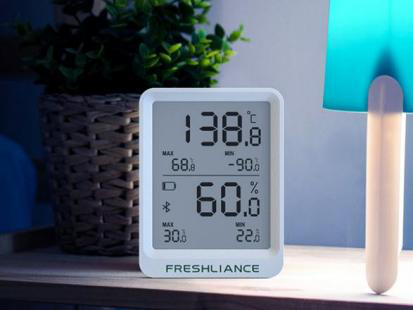 BlueTag-T20 is an intelligent Bluetooth HACCP temperature and humidity data logger with large LCD screen. Just directly put it in the freezer or stick it on the wall. You can directly see the current temperature and humidity, or you can view the temperature data at any time through Bluetooth connection. It is also ideal for monitoring the temperature in food production according to HACCP temperature guidelines.
To better meet your needs, please check our website www.freshliance.com for more products.