Convenience Store HACCP Temperatuire Logs
Author:Freshliance
Update time:2022-03-21
Hits:
---
With the accelerating pace of life, convenience stores have become the main place for people to have simple meals. They are particularly favored by office workers because of the variety, freshness and convenience. Simple bread, sausages, hot and cold drinks, and cooked products that can be eaten after heating can all become a meal. These foods must comply with HACCP temperature requirements and be kept at a certain temperature to prevent bacterial breeding. In this way, HACCP temperature data loggers will come in handy.
Food safety is vital to the success of any food business. This is especially true for convenience stores that serve hot meals and hot drinks. According to HACCP temperature guidelines, food should be reduced to below 10℃ after 2 hours after it has been cooked. And in this temperature conditions for dispensing, packaging, transported and storage, display and sales.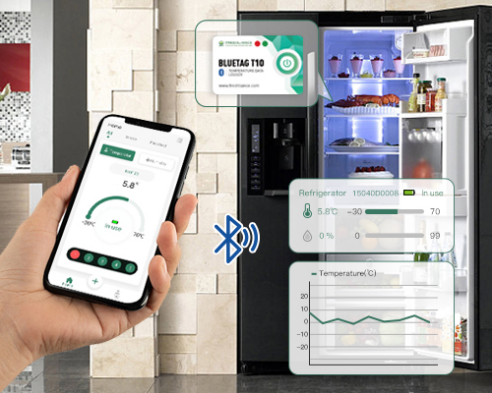 Our BlueTag T10 HACCP Bluetooth temperature recorder is small and easy to place. It can track cooked products of the whole process from the sourcing of ingredients, food processing and cold chain transport. Bluetooth Connection through APP, you can know any temperature changes. Once temperature is out of preset range, you'll receive a notification alert on your phone, so stores can reject these ingredients .
The fresh food in convenience stores is divided into cold storage, normal temperature and ready-to-eat categories. Refrigerated cooked food needs to be kept at 0℃ to 5℃ in convenience stores. And their shelf life shall not exceed 24 hours to prevent food deterioration. COEUX-WIFI is a configurable and battery-rechargeable WIFI temperature and humidity data logger with large LCD display. You can put it into the freezer to see the real time temperature.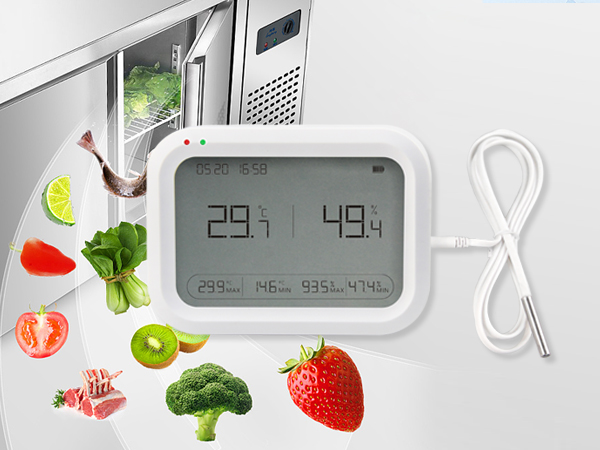 You also can check the HACCP temperature chart through the APP provided by our company. With the new IOT technology, the data is sent to the cloud platform in real time. You can check the HACCP temperature chart through the APP provided by our company and generate PDF or CSV reports at any time. This comply with HACCP temperature requirements and guidelines.
To better meet your needs, please check our website www.freshliance.com for more products.