BlueTag T10-Bluetooth Temperature Sensor FAQ
Author:freshliance
Update time:2022-03-21
Hits:
---
BlueTag T10 is our newly upgrade wireless temperature data logger which has Bluetooth wireless transmission function. Bluetooth Connection through APP, you can scan code on the package to read the temperature data of the products without unpacking. And download data and date from cloud online. It is ideal for monitoring the temperature during transportation and storage of temperature-sensitive goods.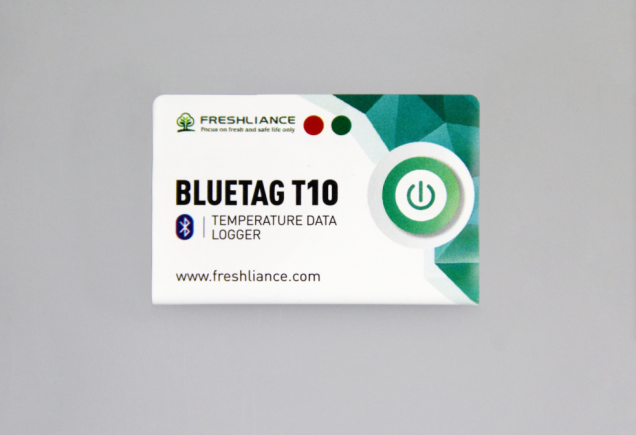 Quick Ask, Quick Answer
Q: Is it single use or multi-use?
A: Single use.
Q: Does it has a LCD display?
A: No.
Q: Is any software required?
A: Just download the supporting APP T- keeper on your phone.
Q: Are parameters configurable?
A: Yes, they can be configured on APP by Android phone.
Q: What preparations should be made before use?
A: Turn on WIFI or cellular network, Bluetooth and location on your phone before use.
Q: How to export data?
A: Automatically generating DPF and CSV report on the APP, you can check any time.
Q: Can the battery be replaced?
A: No.
Q: Can the PDF report be modified ?
A: No.
Q: Can the detailed temperature data be got?
A: Yes, you can check the data on the APP on your phone any time.
Q: Can humidity be recorded?
A: No.
Q: What is the measured temperature range?
A: -30℃–+70℃/ -22℉~158℉.
Q: Is the trip day optional?
A: No, its run time up to 1 year, but you can stop recording on the app at any time.
Q: Is the product waterproof?
A: It has waterproof package comply with IP67.
Q: What certification has it passed?
A: CE, RoHS, EN12830.
Q: Where can it measure the temperature?
A: Cold chain logistics, cold storage, pharmacy, seafood, fruits and vegetables, food and produce, shipping reefers, etc.