Temperature Data Logger Helps to Deliver the Best Quality Salmon to You
Author:freshliance
Update time:2022-03-21
Hits:
---
With the development of the fresh cold chain logistics system, it is not difficult for people to eat fresh salmon. Cold chain transportation shortens the distance between the table and the place of production. However, how to ensure the freshness of salmon during transportation?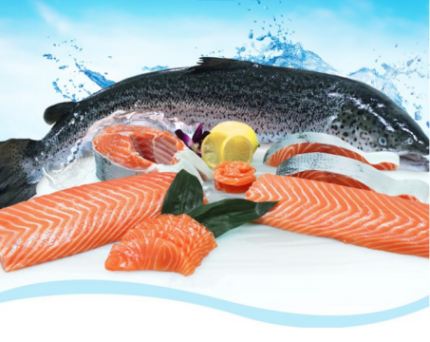 Generally, Norwegian salmon is exported to the airport by special logistics transport vehicles, and then exported to all over the world by air. Salmon needs to be kept chilled during transportation, with very strict requirements on time and temperature. Generally, the time from harvesting and processing to entering the market is within 15 days. And salmon should be frozen to -20℃ after being caught in order to maintain the best product quality. In hot summer, it needs to be frozen to -35℃ to -40℃. If the above two conditions are not met, it will seriously affect the eating quality.
In order to ensure the entire cold chain transportation of salmon during transportation, a temperature control system needs to be used to monitor the temperature of the entire process. Freshliance range of temperature data loggers are the device for monitoring and recording temperature, which provides users with a cost-effective, user-friendly, multiple-use solution for monitoring all stages of cold chain transportation. It can work in such an environment for 90 days, even 120 days, with continuously record at intervals of 1, 2, 5 and 10 minutes to meet your needs.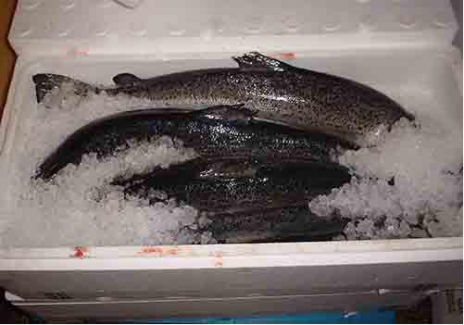 As a professional in providing temperature data logger of online tracking and monitoring system in the cold chain transportation, Freshliance has special solutions for temperature monitoring and recording during the transportation for chilled salmons.
Freshliance Fresh Tag 1 USB Temperature Data Logger is our main product. It is with very cost-effective design and simple to operate, smart size to minimize the space occupation. The monitor data can be directly read via PDF format by PC at destination. And it has multiple trips of 7, 15, 30, 60 or 90 days available for you to choose, very suitable for transportation of chilled salmons.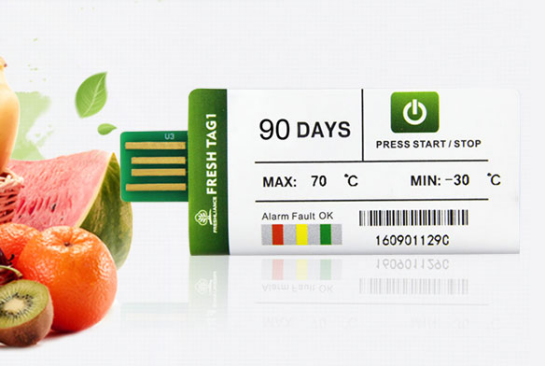 Fresh Tag 1D is LCD Single Use Temperature Data Logger with PDF Report, also with cost-effective design and low consumption. Besides, it has LCD indication. It is also perfect for recording the temperature during transportation of salmons.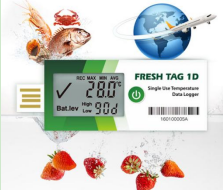 BlueTag T10 is our newly upgrade Bluetooth temperature data logger which has Bluetooth wireless transmission function. Bluetooth Connection through APP, you can scan code on the package to read the temperature data of the products without unpacking. And download data and date from cloud online. It is ideal for monitoring the temperature during transportation and storage of chilled salmons.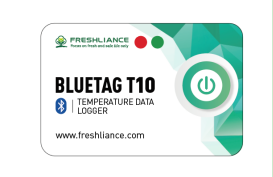 At present, it is of great significance to monitor the temperature of salmon during transportation and storage. Our temperature data logger can be a good helper to this. To better meet your needs, please check our website at www.freshliance.com or www.fldatalogger.com for more information.