Vaccine Temperature Data Loggers and Their Differences
Author:freshliance
Update time:2022-03-21
Hits:
---
In order to maintain vaccine quality, it is essential to monitor the temperature of vaccines throughout the supply chain. Effective monitoring and record-keeping achieves the following objectives:
Verification that vaccine storage temperatures are within the acceptable ranges of +2°C to +8°C in cold rooms and vaccine refrigerators and -25°C to -15°C in freezer rooms and vaccine freezers;

Detection of out-of-range storage temperatures so that corrective action can be taken;

Detection of out-of-range transport temperatures so that corrective action can be taken.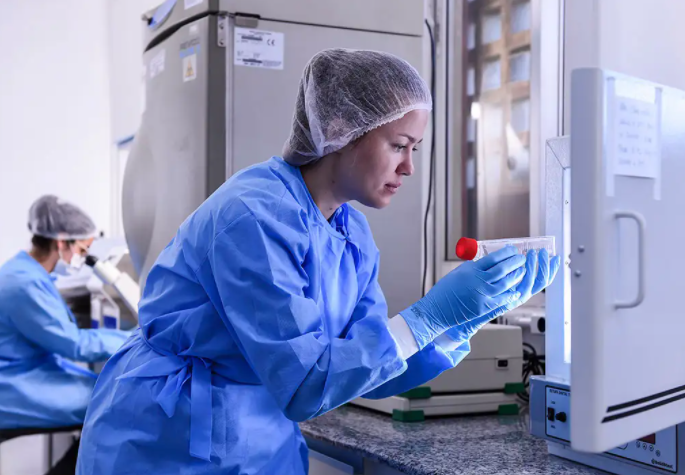 WHO recommends vaccines temperature data loggers based on the specific cold chain equipment application and the intended monitoring purpose. WHO's Performance, Quality and Safety (PQS) specifications and verification protocols set minimum technical and usability standards for these devices. Suitable products are then prequalified for purchase by countries and United Nations agencies. Temperature monitoring technology is evolving rapidly.
WHO strongly encourages countries to carry out temperature monitoring, temperature mapping and route profiling studies because they identify problems and provide the basis for making evidence-based improvements in cold chain quality.
Currently prequalified models of vaccines temperture data loggers are affordable and user-friendly and can be used several times. The user can define alarm thresholds, set the frequency of temperature recordings and programme start and stop times. At the end of the study, data can be downloaded to a computer for analysis.
Fresh Tag 1 USB Temperature Data Logger has very cost-effective design and is simple to operate, with smart size to minimize the space occupation. The monitor data can be directly read via PDF format by PC at destination. The trip of Fresh Tag 1 could cover 7 days, 15 days, 30 days, 60 days, 90 days even the 120 days trip with special solution, covering all kinds of cold chain shipping for vaccines, seafood, fruits, vegetables and meat. If you only consider low cost, then just choose it!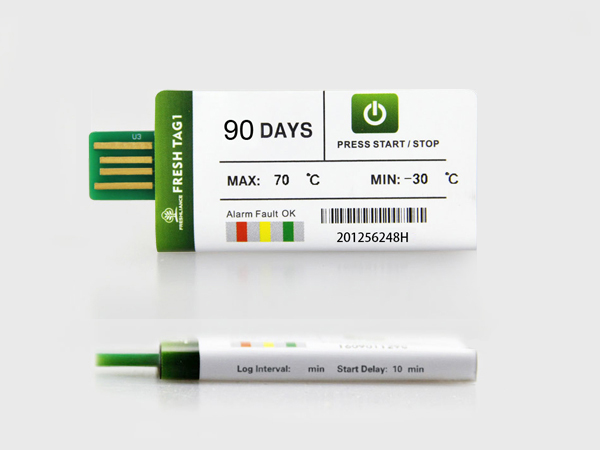 Thermis Log Disposable Temperature Recorder is specifically designed for pharmaceuticals use and has high accuracy, ideal for monitoring and recording the temperature for vaccines and any other sensitive goods! Meanwhile, it can also be directly read via PDF format by PC at destination.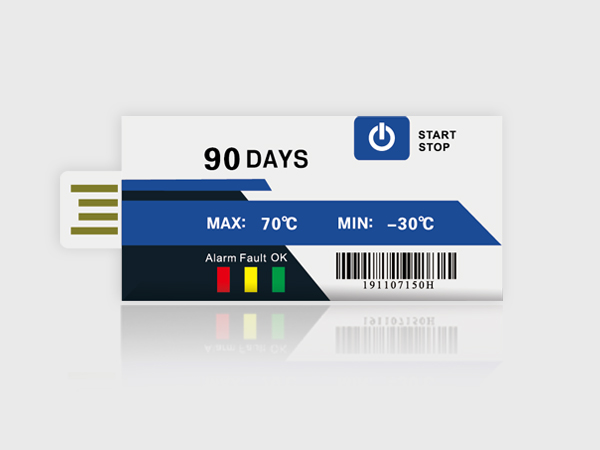 Thermis Log 1D Single Use USB Temperature Data logger has the LCD display design based on Thermis Log structure and is also specifically for pharmaceuticals (vaccines temperature monitoring) use.
Fresh Tag 1D LCD Single Use Temperature Data logger is an ideal choice for monitoring and recording the temperature for sensitive goods including vaccines during transportation, designed based on Model Fresh Tag 1.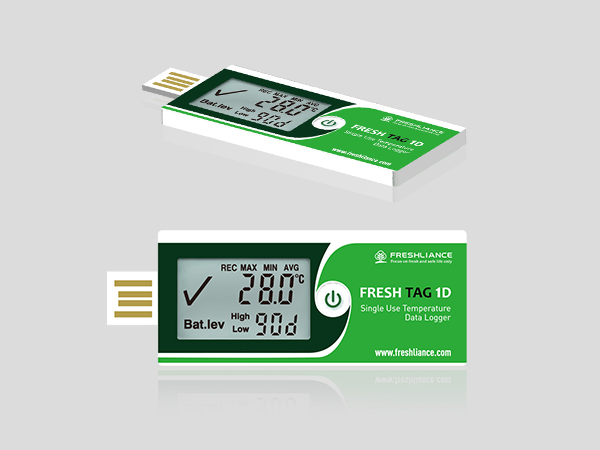 If you need more information about the above vaccines temperature data loggers, please feel free to contact us via sales@freshliance.com.